2018
2018 Ferrari-Carano Eldorado Gold, Dry Creek Valley (375 mL)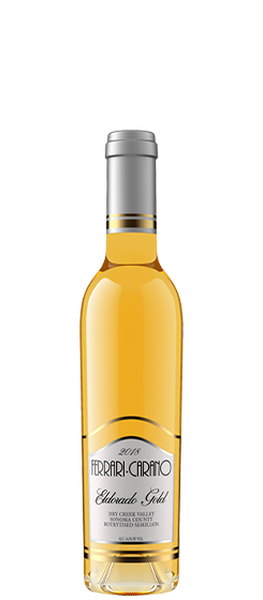 2018
2018 Ferrari-Carano Eldorado Gold, Dry Creek Valley (375 mL)
Eldorado Gold has enticing aromas of mangos, papaya, figs, orange blossom, hazelnuts and almonds, followed by lush flavors of quince, lemons, apricot, crème brûlée, nutmeg and honey
Food that pairs well with this wine.
Looking for a great recipe to pair with this wine? Here are a couple of delicious dishes from the Foley Food and Wine Society.
Eldorado Gold is delicious paired with light fruit desserts like apricot or apple tart, lemon desserts and hazelnut or almond cookies. Dense, buttery pound cake, summer berries, crème brûlée, caramel sauce and aged cheeses also pair nicely.
View all recipes
Composition
100% Semillon
Aging
15 months in French oak, 100% new