2017
2017 Lancaster Estate Cabernet Sauvignon, Alexander Valley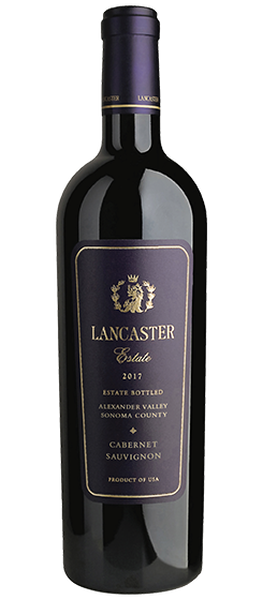 2017
2017 Lancaster Estate Cabernet Sauvignon, Alexander Valley
Dark, rich fruit presents aromas of wild game on the nose. On the palate there are hints of blackberry compote and dark stone fruit flavors. An incredible display of the rich and concentrated flavors, this wine glides across the palate for a long, decadent finish.
Food that pairs well with this wine.
Looking for a great recipe to pair with this wine? Here are a couple of delicious dishes from the Foley Food and Wine Society.
View all recipes
Varietal
Cabernet Sauvignon
Composition
84% Cabernet Sauvignon, 4% Merlot, 7% Malbec, 1% Petite Verdot, 4% Cabernet Franc