2016
2016 Kuleto El Coyote Cabernet Sauvignon, Napa Valley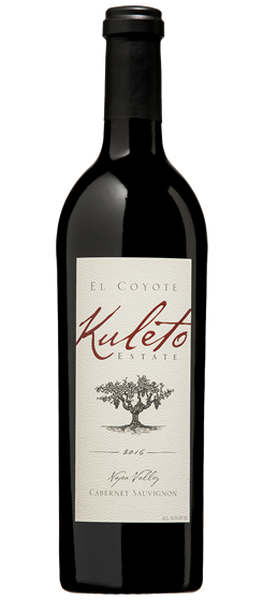 2016
2016 Kuleto El Coyote Cabernet Sauvignon, Napa Valley
Wine lots and barrels selected for our 'El Coyote' Cabernet Sauvignon don't necessarily come from a particular spot on the estate ( à la Vineyard Designate), but rather share common flavor and structural attributes that highlight the dark, meaty, rich, black fruit aspects of the variety. To further highlight these characters, we often co-ferment with varieties that share these same qualities.
Food that pairs well with this wine.
Looking for a great recipe to pair with this wine? Here are a couple of delicious dishes from the Foley Food and Wine Society.
View all recipes
Varietal
Cabernet Sauvignon
Composition
76% Cabernet Sauvignon, 9% Zinfandel, 5% Petit Syrah, 4% Pinot Noir, 3% Cabernet Franc, 3% Alicante Bouschet
Aging
18 months in 40% new oak