2019
2019 Chateau St. Jean Grace Benoist Ranch Pinot Noir, Sonoma Coast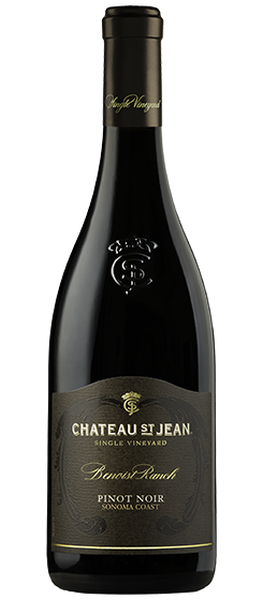 2019
2019 Chateau St. Jean Grace Benoist Ranch Pinot Noir, Sonoma Coast
Always a showy wine, with aromas of cherry and ripe brambleberries, accented with earth and herbs typical of this growing region. Vibrant, with bright acidity and flavors of black cherry, black tea and a touch of spice led by cloves and cinnamon.
Food that pairs well with this wine.
Looking for a great recipe to pair with this wine? Here are a couple of delicious dishes from the Foley Food and Wine Society.
View all recipes