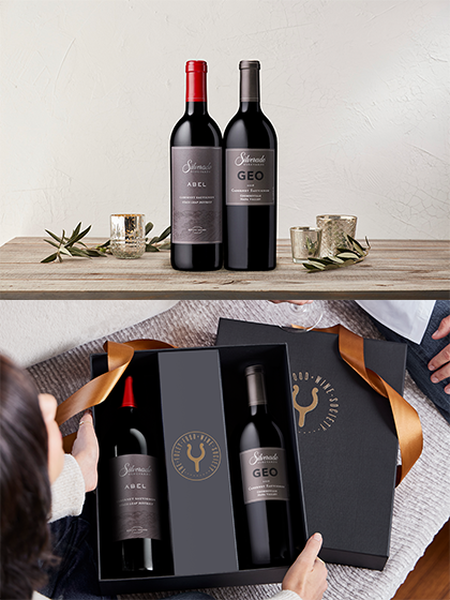 Silverado Vineyards Duo in Gift Box
This guaranteed-to-impress gift set combines two elegant Napa single-vineyard Cabernet Sauvignons from Silverado Vineyards, a gem in the heart of Stags Leap District, with a 40-year reputation for crafting estate-grown, produced, and bottled luxury wines.
2017 Silverado Vineyards Abel Cabernet Sauvignon, Stags Leap District
2016 Silverado Vineyards GEO Cabernet Sauvignon, Coombsville
92 | Wine Spectator
92 | Wine Enthusiast
91 | Wine Advocate
$245 - (or 1,225 Loyalty Points + $122.50) Gift set in gift box. *Ribbon not included.

This gift set includes two 750 mL bottles, packaged in a gift box. Our eco-conscious packaging is thoughtfully designed to reflect our commitment to sustainable practices, the preservation of our beautiful vineyards, and a better tomorrow.
For assistance on corporate or large orders, please contact our Corporate Services Concierge team at concierge@foleyfoodandwinesociety.com or 855-883-8688.