Non-Vintage
Banshee Ten of Cups Sparkling Wine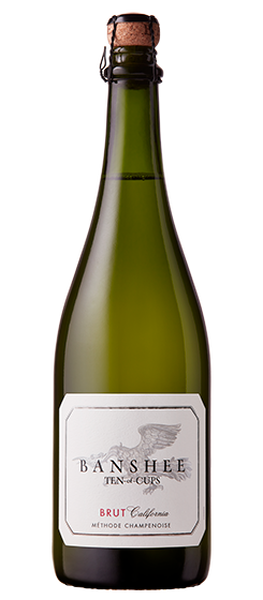 Non-Vintage
Banshee Ten of Cups Sparkling Wine
Vibrant, bright and aromatic with notes of tropical fruit, green apple and citrus complemented by marzipan and honeysuckle. The wine is persistent on the palate and creamy on the finish. Hints of toast round out this beautiful, balanced wine.
Food that pairs well with this wine.
Looking for a great recipe to pair with this wine? Here are a couple of delicious dishes from the Foley Food and Wine Society.
View all recipes
Composition
Chardonnay, Pinot Noir, and Pinot Meunier
Aging
Méthode Champenoise, Non-Vintage Brut. Two months in neutral French oak barrels with no malolactic fermentation. Secondary fermentation occured in bottle. Aged on the lees for 24 months then disgorged