2013
2013 Foley Johnson Petit Verdot, Rutherford (1.5L Magnum)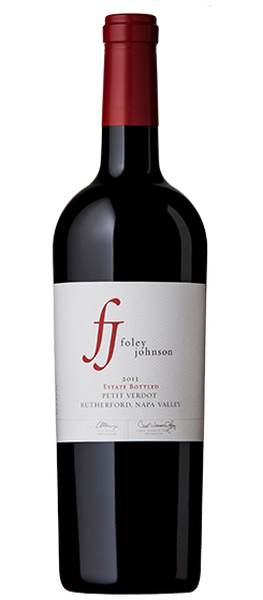 2013
2013 Foley Johnson Petit Verdot, Rutherford (1.5L Magnum)
Our 2013 Petit Verdot comes from estate vineyards in the Rutherford AVA. Deep ruby with purple hues, this wine exudes dark fruit aromas of plum, blackberry and dried sage. The palate is layered and silky with red fruits, clove, anise and a hint of toasted oak. The mouthfeel is structured and elegant accented by velvety tannins that are framed by vanilla flavors from the oak aging. Pair this wine with a hearty beef stew.
Food that pairs well with this wine.
Looking for a great recipe to pair with this wine? Here are a couple of delicious dishes from the Foley Food and Wine Society.
Pair this wine with a hearty beef stew. "This 2013 Petit Verdot comes from estate vineyards in the heart of Rutherford. In the spirit of fall, this is an ideal pairing for oven roasted culotte de boeuf with whipped yukon potatoes, slow roasted beets and sauce pan peppercorn. The wine's brooding dark fruits and depth is a great match for the tender, slow roasted beef while the lifted notes of violet & cocoa enhances the yukon potatoes. A touch of pomegranate, blackberry and dried sage coats the palate which is nicely complimented by the acidity of the beets. A mouthwatering combination with this astounding wine. Enjoy!" - Master Sommelier
View all recipes
Composition
89.5% Petit Verdot, 3.9% Cabernet Sauvignon, 3.7% Malbec, 2.9% Merlot
Aging
19 months in French oak barrels
Bottling Date
July 7, 2015