2019
2019 Banshee Pinot Noir, Sonoma County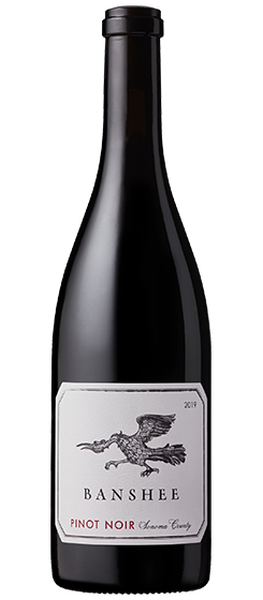 2019
2019 Banshee Pinot Noir, Sonoma County
An exciting, yet friendly wine, bursting at the seams with aromas of macerated tart cherries, pomegranate and notes of earth of pine. The flavors combine both sweet and tart with a fruit driven front palate and very subtle oak influence. The finish is bright, slightly herbal, and delicate making this an excellent food wine, as well as a charming drinking experience by itself.
Food that pairs well with this wine.
Looking for a great recipe to pair with this wine? Here are a couple of delicious dishes from the Foley Food and Wine Society.
View all recipes
Aging
Aged for 9 months in 25% new French oak–Cavin, Rousseau, Remond, Dargaud, Francois Freres & Jaegle barrels.