2016
2016 Kuleto Syrah, Napa Valley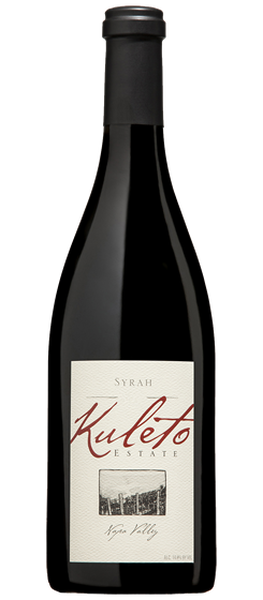 2016
2016 Kuleto Syrah, Napa Valley
There are few places in the Napa Valley with the right combination of shale soils that limit a naturally vigorous variety, constant winds that interrupt bloom yielding open clusters, warm days, cool nights – all of which add up to perfect growing conditions for this primally evocative grape variety. I say 'primally' because Syrah has an animal-like nature with its smoky charcuterie elements and its wet stone-like character. Dark and inky in the glass, our 2016 Syrah offers bold aromas and flavors of wild blueberries, cherry cola, black pepper and lavender. This vintage, we co-fermented it with a portion of Petit Verdot for additional depth and structure.
Food that pairs well with this wine.
Looking for a great recipe to pair with this wine? Here are a couple of delicious dishes from the Foley Food and Wine Society.
We at Kuleto Estate still don't understand why Syrah isn't more popular with the average customer It's certainly one of our top sellers in our tasting room, probably because it's always an in-house favorite. This wine pairs well with strongly structured meals.
View all recipes
Composition
76% Syrah, 24% Petit Verdot
Aging
18 months in 30% new Hungarian François Frères 500 L puncheons