2018
2018 Lincourt Courtney's Chardonnay, Sta. Rita Hills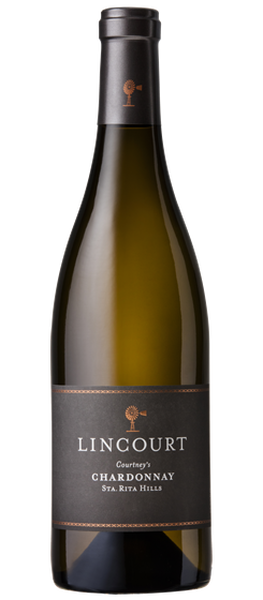 2018
2018 Lincourt Courtney's Chardonnay, Sta. Rita Hills
The 2018 Courtney's Chardonnay offers aromatics of dried honeysuckle flower and chamomile tea with accents of citrus
blossom. With bold acidity and ribbons of minerality, this wine is lean with a faint kaffir lime flower finish on the palate.
This fruit focused wine features neutral oak selections to showcase the purest expression of a Sta. Rita Hills Chardonnay.
Food that pairs well with this wine.
Looking for a great recipe to pair with this wine? Here are a couple of delicious dishes from the Foley Food and Wine Society.
View all recipes
Composition
100% Chardonnay
Aging
16 months in concrete vessel and neutral French oak
Harvest Date
September 24 November 2, 2018