2016
2016 Kuleto Estate Moscato, Napa Valley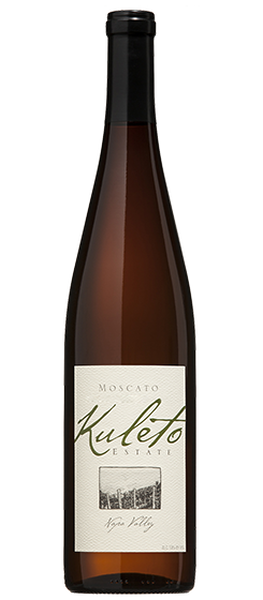 2016
2016 Kuleto Estate Moscato, Napa Valley
Our dry Moscato is made with several pleasurable things in mind, one of them being eating oysters on the half-shell, so, for our Moscato, we choose to focus on the blossom and sweet herbal components of the Muscat grape rather than that of cloying perfume. We also want to give it a bit of a grip in the mouth. We achieve this by picking at a fairly low sugar and crushing the fruit back onto the stems to soak for several hours before pressing. (Muscat is a very pulpy grape, and the stems provide channels for the juice to migrate through inside the press cake). After a gentle pressing, we settle it cold overnight and rack it to old 500L barrels to ferment. There's a reason bees love to hang around when we crush this variety, because aromas of heady white flowers fill the air. Orange flower water, jasmine tea, and freshly ground white pepper smells are in abundance in the finished wine. The mouth is simultaneously fresh and pungent and finishes clean and bright. This is a wine whose flavors linger long beyond the texture.
Food that pairs well with this wine.
Looking for a great recipe to pair with this wine? Here are a couple of delicious dishes from the Foley Food and Wine Society.
View all recipes