2018
2018 PreVail West Face, Alexander Valley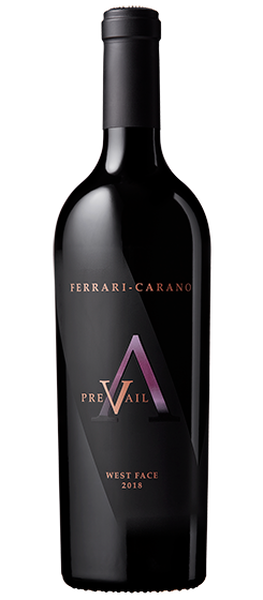 2018
2018 PreVail West Face, Alexander Valley
PreVail West Face is an exquisite, full-bodied wine with aromas of toffee, cassis, blackberry, mocha, nutmeg and vanilla. On the palate, plum galette, baking spice and a touch of leather provide layers of interest supported by ample tannin. This wine's bold profile will continue to evolve and age beautifully
Food that pairs well with this wine.
Looking for a great recipe to pair with this wine? Here are a couple of delicious dishes from the Foley Food and Wine Society.
PreVail West Face pairs well with braised, roasted or barbecued meats such as chicken, red meat, lamb or pork. Pastas, stews or well-aged medium and strong-flavored cheeses, such as Taleggio, also pair nicely.
View all recipes
Varietal
Cabernet Sauvignon
Composition
61% Cabernet Sauvignon, 39% Syrah
Aging
18 months in French oak, 45% new
Bottling Date
July 20, 2020