2014
2014 PreVail Back Forty, Alexander Valley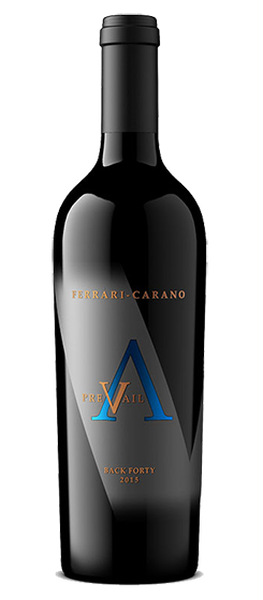 2014
2014 PreVail Back Forty, Alexander Valley
Rich and intense with aromas of maple, boysenberry syrup, and graphite. On the palate, dark chocolate, blackberry, cedar and baking spices carry through the long finish.
Food that pairs well with this wine.
Looking for a great recipe to pair with this wine? Here are a couple of delicious dishes from the Foley Food and Wine Society.
Back Forty pairs well with roasted, broiled or barbequed red meats such as lamb, beef, pork or veal. Medium and strong-flavored semi-soft, semi-hard, aged or creamy cheeses work well, or pair Back Forty with a dark chocolate dessert for a special treat.
View all recipes
Varietal
Cabernet Sauvignon